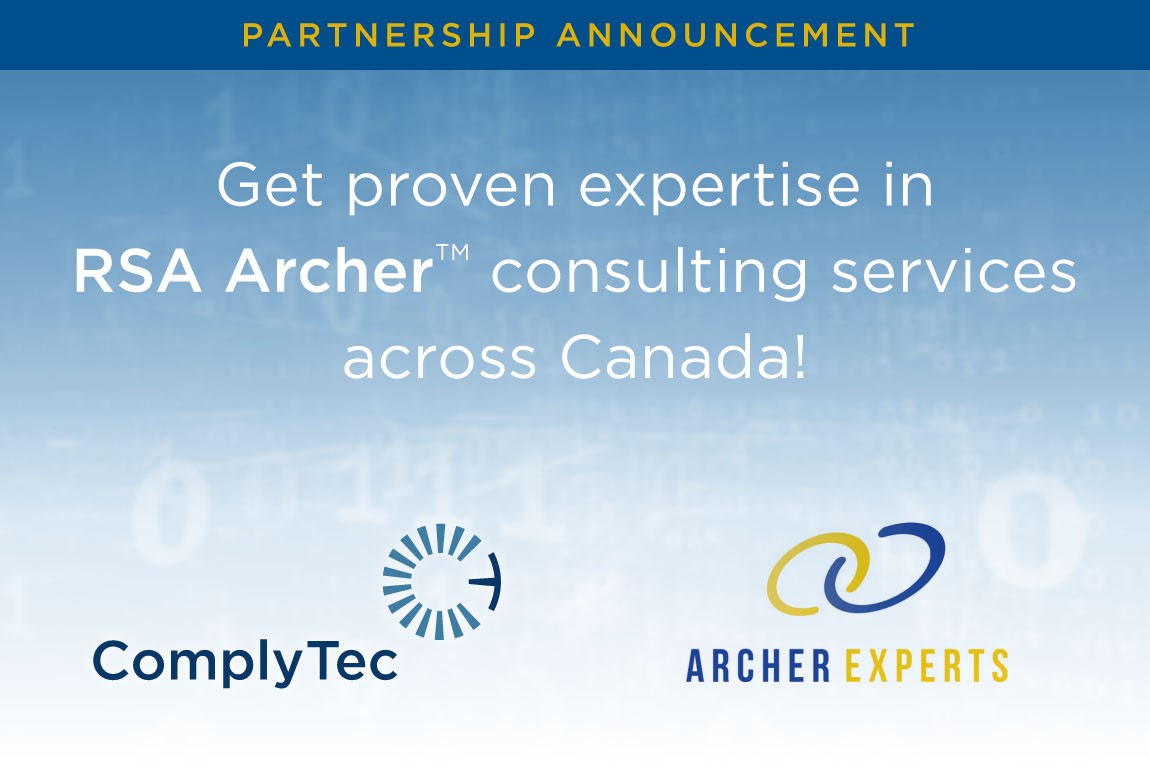 ComplyTec Inc. and Archer Experts, LLC are excited to announce their partnership to offer senior level RSA Archer Consulting services across Canada!
This partnership brings a network of over 30 Archer consultants with deep technical expertise in RSA Archer development capabilities along with Archer Experts' catalog of focused-solutions for RSA Archer.
This exciting partnership allows organizations across Canada to gain the most from their RSA Archer implementations and tailor GRC solutions that address their specific needs.
"With governance and compliance continuing to be a top priority in the minds of Canadian senior executives, it is more important than ever to be able to provide to our clients experienced Archer GRC consultants with real business experience and practical knowledge"  – Vid Kartavicius, President ComplyTec
"I am excited to work with ComplyTec and bring senior-level RSA Archer talent to Canadian Archer customers.  ComplyTec has a long-standing reputation built around excellence and integrity and those are our core principals as well – a perfect match !" – Rich Gearity, CEO, Archer Experts