We do one thing – we build RSA Archer solutions
– and we are experts at what we do
Expert: "An individual having a prolonged or intense experience through practice and education in a particular field."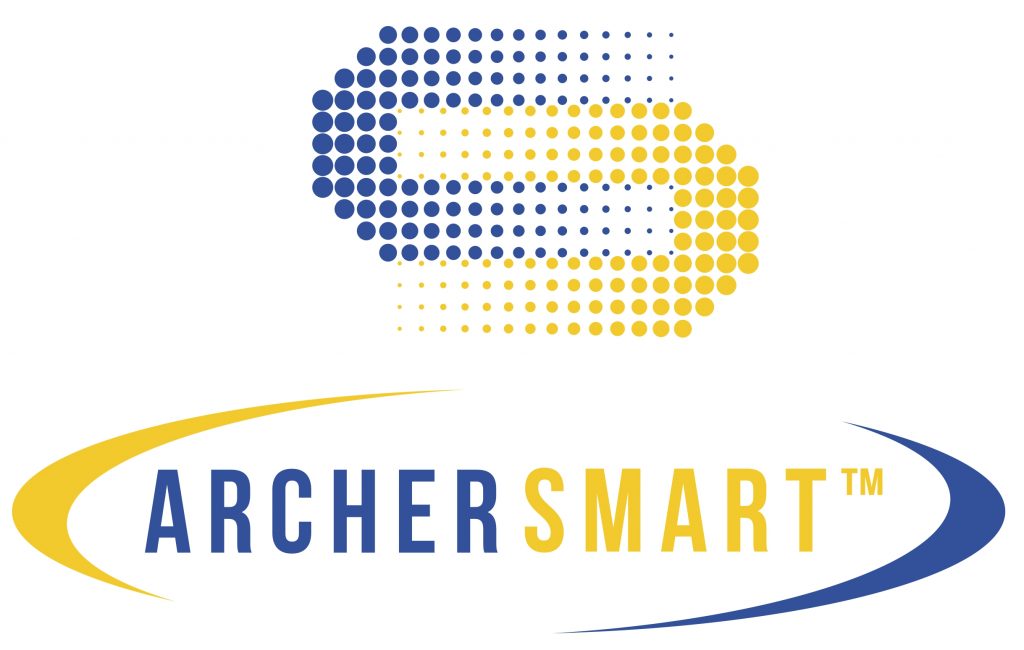 What is ArcherSmart?
ArcherSmart™ stands for the quality of RSA Archer services Archer Experts provides to our customers. It represents the Gold Standard in Archer services and the pinnacle of excellence around customer care.
At Archer Experts, LLC, we bring senior-level consultants, with deep experience – in terms of quantity of assignments and years as well as variation in deliveries – to every customer. Our consultants have a minimum of 3 years experience with RSA Archer and most have more than 5 years of experience.
Here are just some of the reasons why we have been engaged by Archer customers
To turn things around where others have failed.
To educate new customers on the why's around implementing RSA Archer, not just showing them how the tool is implemented.
To produce immediate return on investment for customers who have had the RSA Archer tool installed for a while but have not realized the ROI they expected.
To formulate a strategic roadmap for GRC Program Management and solution implementation.
To design a tactical near-term plan for implementing a process for evaluation and delivery of Archer requests.
For designing and building customized RSA Archer applications to address specific business pain points.
What do our customers have to say?
I have had the opportunity to work with Archer Experts over the past year. I brought them in to work on a couple of different Archer projects, and I have been extremely pleased with their level of expertise and enthusiasm. They were able to come in on day one, and with very little time to ramp up, they hit the ground running! They have been able to successfully learn our business, our pain-points, our "wants", and have successfully translated them into Archer applications that not only meet our needs, but overwhelmingly surpass them. We have very challenging requirements and timelines, and they have taken all of this in stride. The projects that Archer Experts are working on are successful, and that is due to their unwavering commitment to ensuring our needs are met. Bringing them in for their expertise has turned out to be a great decision on our part, and any company that has Archer Experts on-board can be assured they will receive someone who knows what they are doing with Archer – not just how to build the application, but the business processes behind them, which is just as important when building an application.
Archer Experts has an excellent command of the Archer platform, business processes and project management. They understand how to efficiently and effectively execute a project or projects to support their clients' success.
Dominique actively sought out issues and then did whatever it took to get the issues resolved. She was a great teammate. She didn't hesitate to lend her expertise to help a co-worker resolve their issues.
Archer Experts helped us out tremendously on our Archer implementation, customizing the out-of-the-box Archer applications and creating new on-demand applications to help us automate certain business processes. They were willing to go the extra mile and help us even after our contract ended, if we found problems with the solutions they helped to develop. I highly recommend Archer Experts for eGRC implementations using Archer.
Dominique was on the Global Compliance Management team and worked with me to develop, roll-out and maintain the Compliance Management solution within the company's Archer SmartSuite Framework. She has well-developed verbal and written communication skills appropriate for both a business and technical perspective, often providing the bridge between both. Dominique keeps her focus on the successful completion of goals. She is highly motivated, thorough, very dependable, and able to easily work both individually and as part of a team. I would be delighted to work with Dominique again and strongly recommend her.
I have had the pleasure of working with Dominique for the past 4 years on 2 separate Security teams. She is a detail oriented person who can be counted on to get the job done. She is a great team member working in a group environment, but also works well on projects by herself. She is quick to pick up ideas and has a good understanding of technical issues.
When Dominique is assigned to a task, there is no doubt at all that it would be completed on time and to the level expected. She excels at documenting processes for others to follow and is always available to assist when needed. She is always working to learn new skills and has never backed down from an assignment. She is a great asset to have on any team and I would always welcome her as a team member.
Dominique is the type of person that would be available for a late night call for a critical issue and would not hesitate to change her plans for a pressing issue. She is just that kind of a person. Co-workers from others groups have nothing but positive comments about her work ethic and determination.
Archer Experts is an excellent RSA/Archer development resource. I have used them to complete the development of a sophisticated On Demand Application, and as a resource to provide additional troubleshooting and development assistance as needed. They complete their work on-time and under-budget – and are a real pleasure to work with …

I would highly recommend Archer Experts as a provider of talented resources to assist with the development of custom On Demand Applications, or with the configuration of "out of the box" core applications and/or solutions.
Dominique is an excellent team member. She is diligent and thorough. In the server certification function in which we worked, Dominique worked mainly in certification of the the Windows servers. In this role, she was expected to have a complete and in-depth understanding of the standards to which the servers were certified. She met this requirement completely. In addition, Dominique kept me informed of her activities as an appropriate level of detail. It was a pleasure working with Dominique and I would do it again in a second!
I've worked with Christine for the past year on several projects. She is one of the most efficient individuals I've ever met. Christine's ability to problem solve issues is impeccable. Her technical abilities are amazing and her business intellect is outstanding. It's tough, very tough, to find a professional who can talk tech, user language, executive language and business language all at the same time. She can do that. That talent should not go unnoticed. It's the wave of the future and Christine is ahead of the game. I look forward working on many more projects with her, because with her we will not fail.
Dominique,
Now that the smoke has settled a bit I wanted to thank you for your very wonderful talents as a systems analyst, designer, developer, and baby sitter! From our first introduction, you were FULLY committed – I mean 150% committed to the success of our project. Always upbeat, available, and so well equipped that you seemed to be able to come up with a solution for the various unexpected conundrums that we encountered. It was refreshing to work with someone who knows Archer inside and out, capabilities and limitations, and how to work with it to meet/exceed client expectations. I always know that someone if fully capable, when they are ready and willing to share their knowledge and also to honestly say "I don't know" when appropriate, rather than providing some insulting techno-babble! And you were the former of course.

Also, I feel that your abilities and dedication to work thru weekends and very long days, were central to what kept the project on schedule, in addition to project oversight and guidance.

So on behalf of the team, please accept our sincere gratitude for the life energy you gave to our little project!
For the past three years I have been team mate and mentor to Dominique. I found very quickly that she was determined, thorough and questioned the norm. Not only could Dominique identify inefficiencies in a given process, but she also provided valid improvements to increase overall effectiveness. Dominique, in her role on the Global Compliance Management team, is responsible for the North America region. This includes directing and assisting Audit Coordinators and Compliance Coordinators at sites and operations throughout the region in security compliance matters and user education in both general compliance and the Archer SmartSuite framework. For so many reasons Dominique has been a pleasure to work with… She is a solid team player and she has a willingness to take on a task and see it through with minimal guidance. Her work ethic is impeccable, which shows through and through as she gives 110% every day. Although we primarily work with internal management and users, her understanding of the customer service experience is top rate and she goes out of her way to assist, even if it is not specifically her responsibility, in order help the user on the other end of the phone line. As Dominique pursues other opportunities, I regret that I will lose my "right arm", but fully appreciate her assistance.
Rich,

I attended *****'s training yesterday on the CRA ODA you created. This is the first time really that I've spent some time to better understand the workflow and functionality in the ODA. Based on my ongoing efforts to reconfigure several core applications for our use (Findings, Exceptions and Remediation Plans), I now have a much greater appreciation for what you have accomplished with the CRA ODA. There's a lot of nifty stuff going on in the DDEs, reports, etc.

I know you had your challenges with v5.x and all of the attendant Archer "bugs" – and just wanted to again thank you for your diligence, patience and creativity on this project.
Whatever your challenge, you need an expert
Matt Morgan
Tutela Solutions Expands Archer Consulting Capabilities   Acquisition Press Release
Archer Experts
Corlytics, global leaders in regulatory risk impact intelligence,
Matt Morgan
Tutela Solutions Expands Archer Consulting Capabilities   Acquisition Press Release
Archer Experts
Corlytics, global leaders in regulatory risk impact intelligence,