We provide expert guidance for the standard RSA Archer Solutions as well as custom applications and solutions.
Audit
Management
Puts you in control of the complete audit lifecycle, enabling improved governance of audit-related activities, while also providing integration with your risk and control functions.
Enterprise & Operational
Risk Management
Get a consolidated and clear view of risk that allows you to prioritize risks, efficiently deploy resources to address the most critical problems, and elevate risk management as a new source of competitive advantage.
Business
Resiliency
An automated approach to business continuity and disaster recovery planning and execution, enabling swift response in crisis situations to protect your ongoing operations.
Third Party
Governance
Facilitates key activities necessary to fulfill regulatory obligations and best practices across the entire third party management lifecycle as part of a GRC program.
Public
Sector
Purpose-built to meet the unique needs of U.S. federal agencies, providing capabilities essential for effective information assurance program management.
IT Security
Risk Management
Determine which assets are critical to your business, establish and communicate security policies and standards, detect and respond to attacks, identify and remediate security deficiencies, and establish clear IT risk management best practices.
Regulatory & Corporate
Compliance Management
Consolidate information from multiple regulatory bodies, document their impact to the business, and establish a sustainable, repeatable, and auditable regulatory compliance program.
Records Retention Utility
Designed to meet Corporate Records Retention Requirements for RSA Archer Customers
Users select records within an application or questionnaire using a Global Report.  Records are exported in bulk as individual attachments using Archer supported file formats or mail-merge template.
A separate meta-data file is created to support import into 3rd party document management systems.
The Records Retention Utility contains an intuitive user interface that guides the user step by step through program execution.
Re*Porter Solution
Seamlessly copies any Archer data or chart report to your company webserver
Display reports within your existing Sharepoint, intranet or Internet site.
View reports from any Internet-connected device such as a smart phone, tablet or laptop.
Backup all data in every Archer application you own, allowing you to restore data by application or even field within an application.
Group Membership Management
Allow your business partners to manage their own Archer permissions groups
Quickly adjust user access during turnover and reorganizations without Archer Administrator involvement.
Schedule regular reviews via automated campaigns to maintain the integrity of user access and prevent unauthorized use.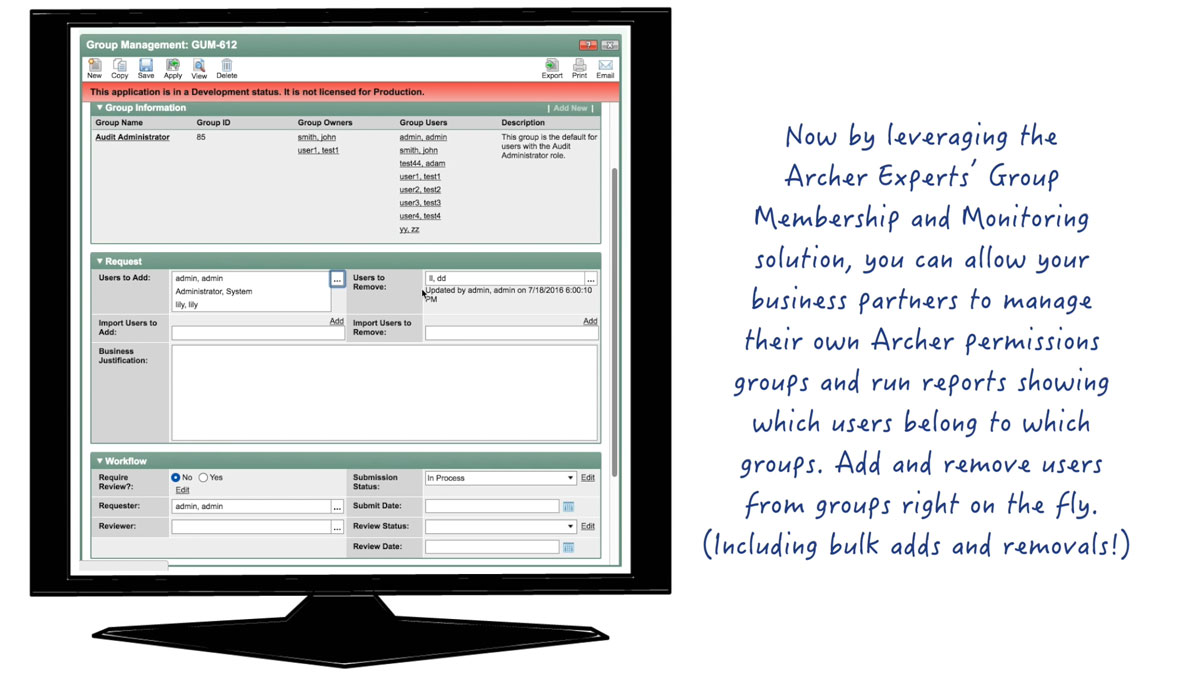 Archer Version 5 "Look-and-Feel" Dashboards for Archer Version 6
Our user interface package for Archer version 6.x provides customized, ready-to-go "version 5" dashboards for all of the Archer Solutions your organization owns.
Workspaces and navigation menus with the "look-and-feel" that you are familiar with when working in Archer Version 5.
View the actual workspaces for the Administrator's landing page as well as all of the solutions in Archer.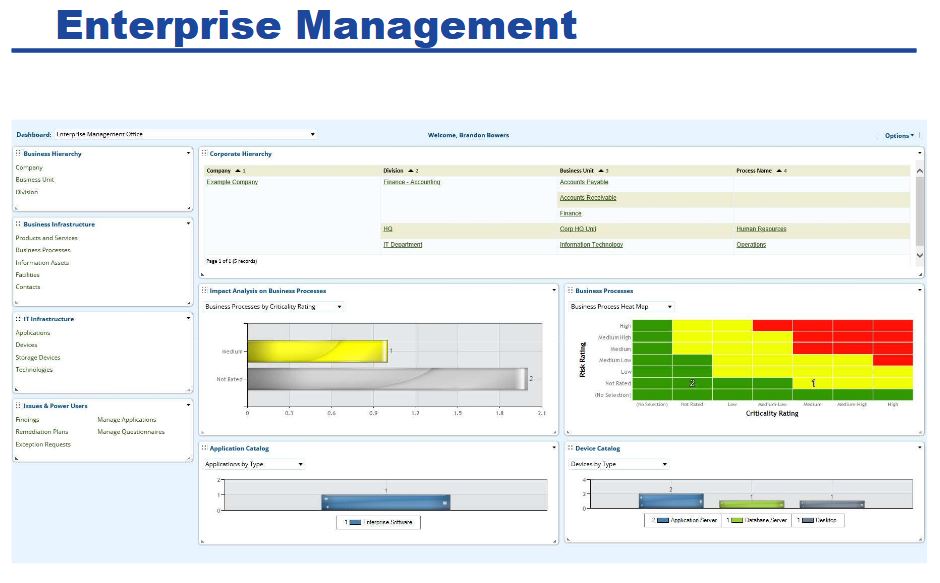 Data Feed Monitoring / Analysis
Data feed management / monitoring can be challenging, especially when you have dozens or hundreds of data feeds.
Notify admins only when feeds fail or have warnings.
Admins AND business owners can see their recent feed status in a dashboard filled with useful information.
Issues or failures will be identified right away to avoid any negative impacts.

History Log Tracking and Reporting
Search and filter your History Log data through an ODA.
Display and analyze History Log data with more flexibility.
History log data can be filtered, sorted, and exported.

Access Control Tracking and Reporting
Access Control Events information previously not available via out-of-the-box reports or even custom reports in Archer.
Archer managers can view reports showing Access Control Events in their Archer regions.
Reports are produced which show the type of Access Control Event that occurred, the number of such events, how many occurred on a given day and more.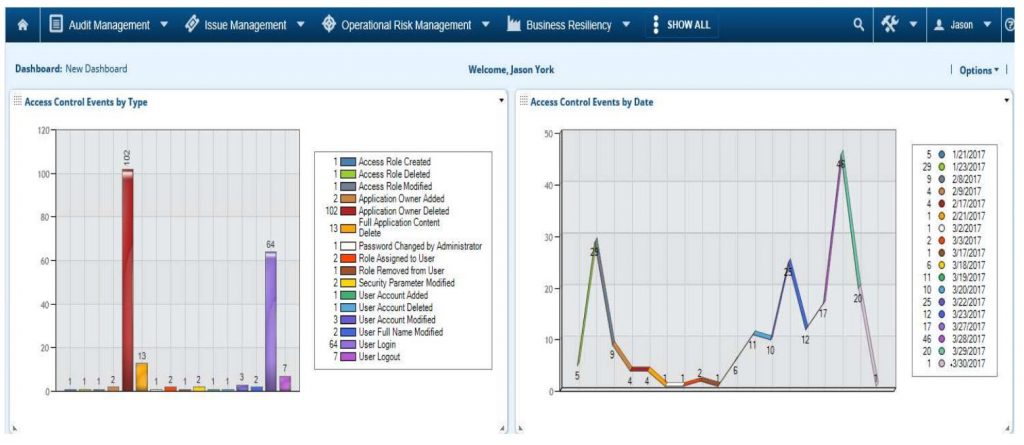 Whatever your challenge, you need an expert